Events
GX 2023 Digital Event
About this event
For over a decade, Fikra has contributed to the growth of gaming culture in Kuwait and the larger Middle Eastern region. This year, the GX 2023 Digital Event serves up the same fan-favorite events in an accessible, digital format —- you can tune in from literally anywhere with an internet connection.
This year, we're excited to connect digital attendees with developers and gaming companies eager to showcase their games. We're throwing the doors open so developers from every corner of the world can share their hard work on the world stage.
Interested in showcasing your game? Submit your video in the game submission tab found on this page and you might have your game showcased on the main event page for all to see
The concept behind the GX Digital Event is full, digital access for guests and attendees alike. Connecting with the event is as simple as clicking a link; here's the link to our Twitch stream where you'll be able to watch the entire event unfold.
Watch interviews with leading industry figures: CEOs of major gaming companies, iconic video game industry figures and voice actors, beloved developers and gaming celebrities from the comfort of your own home.
You will find a list of games and guests featured below and more will be added over time. So keep checking back for updates
The 2023 GX Digital Event allows attendees to participate in the proceedings; we'll be taking questions from our Twitch chat live so you can communicate directly to the guests! Also use the #GX2023DE on Twitter for any other questions you might have!
There's so much to look forward to in this day-long event from Fikra. So mark your calendar for November 9th, 2023! When you log on that day, you'll be joining fellow gamers from around the world in a one-of-a-kind gaming event you won't forget!
When and Where
Live on Twitch @ FikraKW
| | |
| --- | --- |
| Date | November 9th |
| Time | Full Day Broadcast |
| Country | Kuwait |
Location of event
Featured Guests
Featured Games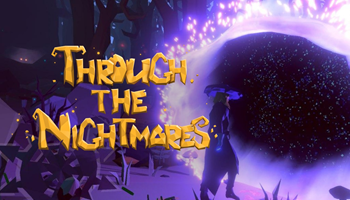 Schedule
| | KWT | UTC |
| --- | --- | --- |
| The Wagadu Chronicles w/Allan Cudicio | 17:30 | 14:30 |
| Brigador Killers w/ Hugh Monahan | 18:30 | 15:30 |
| Yuri Lowenthal & Tara Platt Panel | 19:30 | 16:30 |
| Black Dragon Mage w/ Tom Nemec | 21:00 | 18:00 |
| Animal Well w/ Dan Adelman | 22:00 | 19:00 |
| David Wise, Grant Kirkhope, & Gavin Price Panel | 23:00 | 20:00 |